February 29th, 2020 | 11:15AM
Meet in front of CESL at 11:15am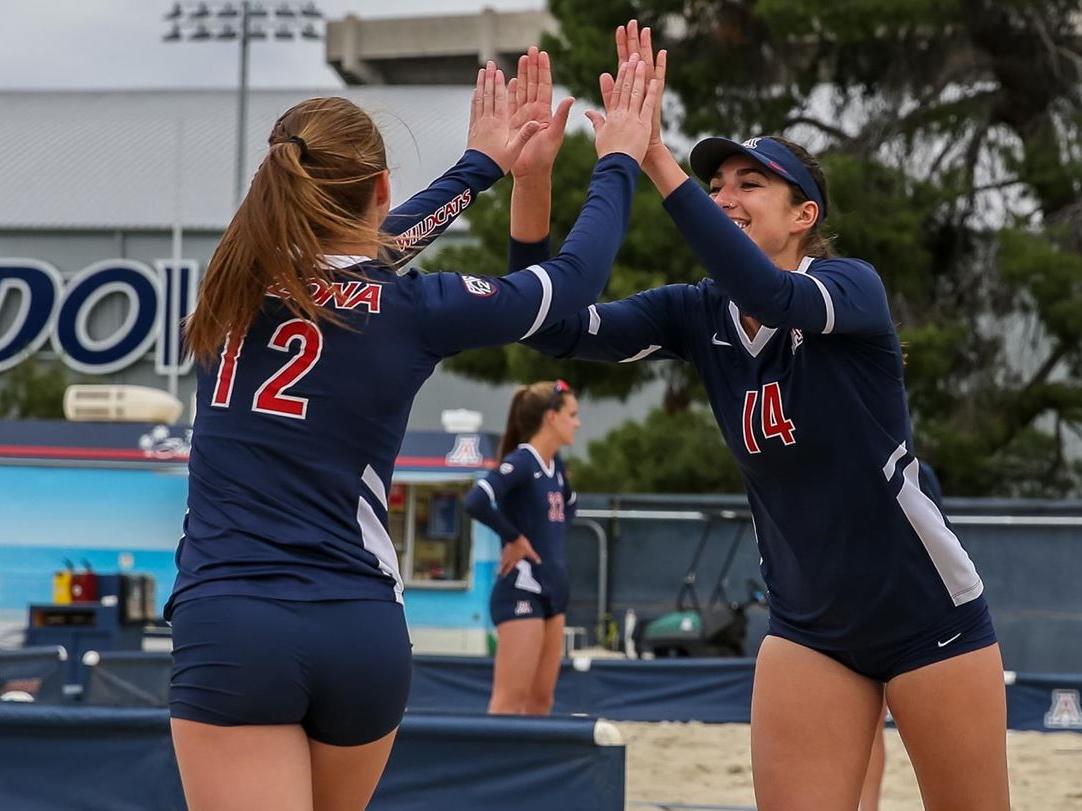 Join the CESL Activities team on Saturday, February 29th as we cheer on the University of Arizona Women's Beach Volleyball team! They are currently ranked No. 13 in the nation and will play Stephen F. Austin State University (Texas). The match starts at 12pm, but meet in front of CESL at 11:15am and then we'll walk over together. Beach Volleyball became the 20th varsity sport at the University of Arizona and the Wildcats have posted a winning record at home every year since 2014 (the inaugural season)! Read more here. 
The beach volleyball courts are located at the corner of Enke Drive and Campbell Avenue at Jimenez Field, the Arizona Sand Volleyball Courts are centrally located to campus as they are adjacent to McKale Center and directly south of the Hillenbrand Aquatic Center. Admission to sand volleyball is free and fans are encouraged to bring lawn chairs and/or blankets.  
This will be a great chance to see live sports up close and personal. You'll be able to make friends, enjoy the lovely weather, and practice your English too! Registration is FREE! Just register below so we know who's coming.