January 27th, 2018 | 2:45PM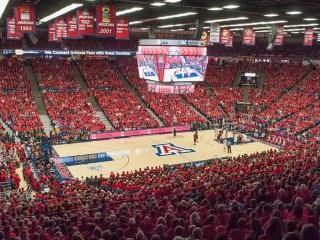 On Sat. 1/27 we will get a chance to see the nationally ranked NCAA UA Men's Basketballteam play against the Utah Utes! This should be a very exciting and high scoring game. 
Meet in front of CESL at 2:45pm. We'll walk over to the McHale Center on campus to see the game. The game starts promptly at 3:30pm. Our special group rate tickets are only $20/person. All of our seats are together. Register now to reserve your spot--these ticketswill sell out!
The Arizona Wildcats are now ranked #14 in the nation out of more than 300 teams! You won't want to miss this exciting game!