November 2nd, 2019 | 12:45PM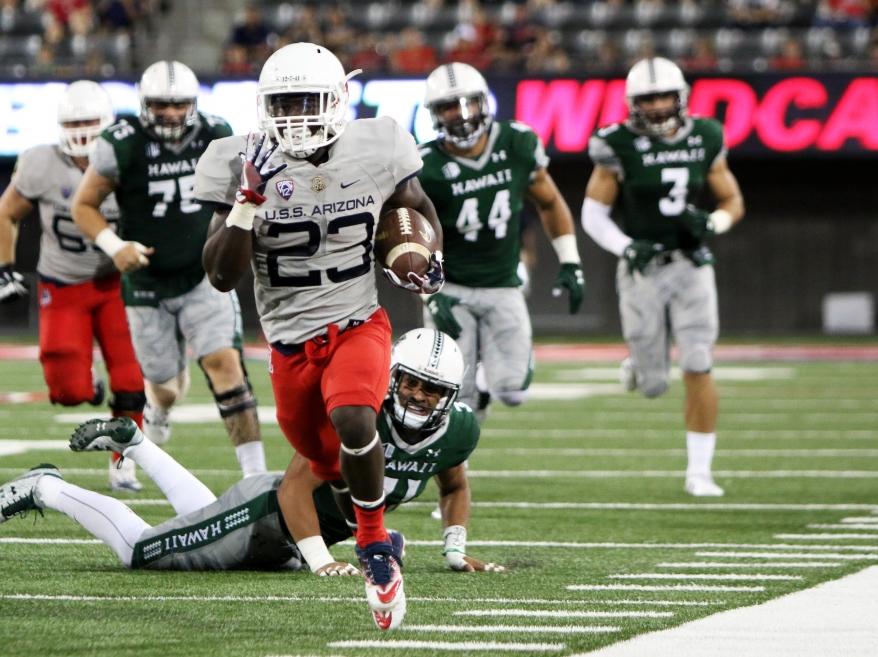 Get ready to bear down and cheer on the University of Arizona Wildcats in an NCAA football game versus the Oregon State Beavers! We have nice upper level seats reserved for only $16/person!
You aren't going to want to miss this exciting activity and one of the USA's number one sports: college football! Join the Activities team on Saturday, November 2nd and go Wildcats! Meet in front of CESL at 12:45pm. Kick off starts at 1:30pm sharp. We'll walk over to the stadium together and distribute tickets there--all of our seats are together.
Going to see an American football game is an all-American experience that you'll never forget, but you will definitely regret if you miss it. This is a great opportunity to learn about American culture, bond with your fellow Wildcats, practice English, make friends, have fun, adn cheer on your home team! Register now to reserve your space! Bear down, Arizona!