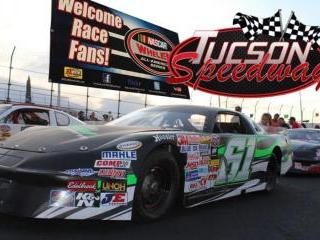 Tucson Speedway is Tucson's only 3/8 mile NASCAR home track! On Sat. 3/31 we will go witness the adrenaline rush of high-octane racing in the desert! Witness Super Lates, Super Trucks, Hornets, Legends, Bandoleros and Hobby Stocks type race cars.
We have arranged special VIP access for CESL students on this activity. We have special discounted tickets with VIP seating! We can participate in a meet and greet and see the racecars and drivers on the track before the races start. We can help wave the white start flag and even ride along in the pace car! You're not going to want to miss this exciting activity! $15 includes VIP access and round-trip transportation. 
Space is limited and race fans won't want to miss this exciting event, so register soon! Vroom, vroom! 
Cost: $15.00