March 23rd, 2019 | 11:00AM
Meet in front of CESL at 11am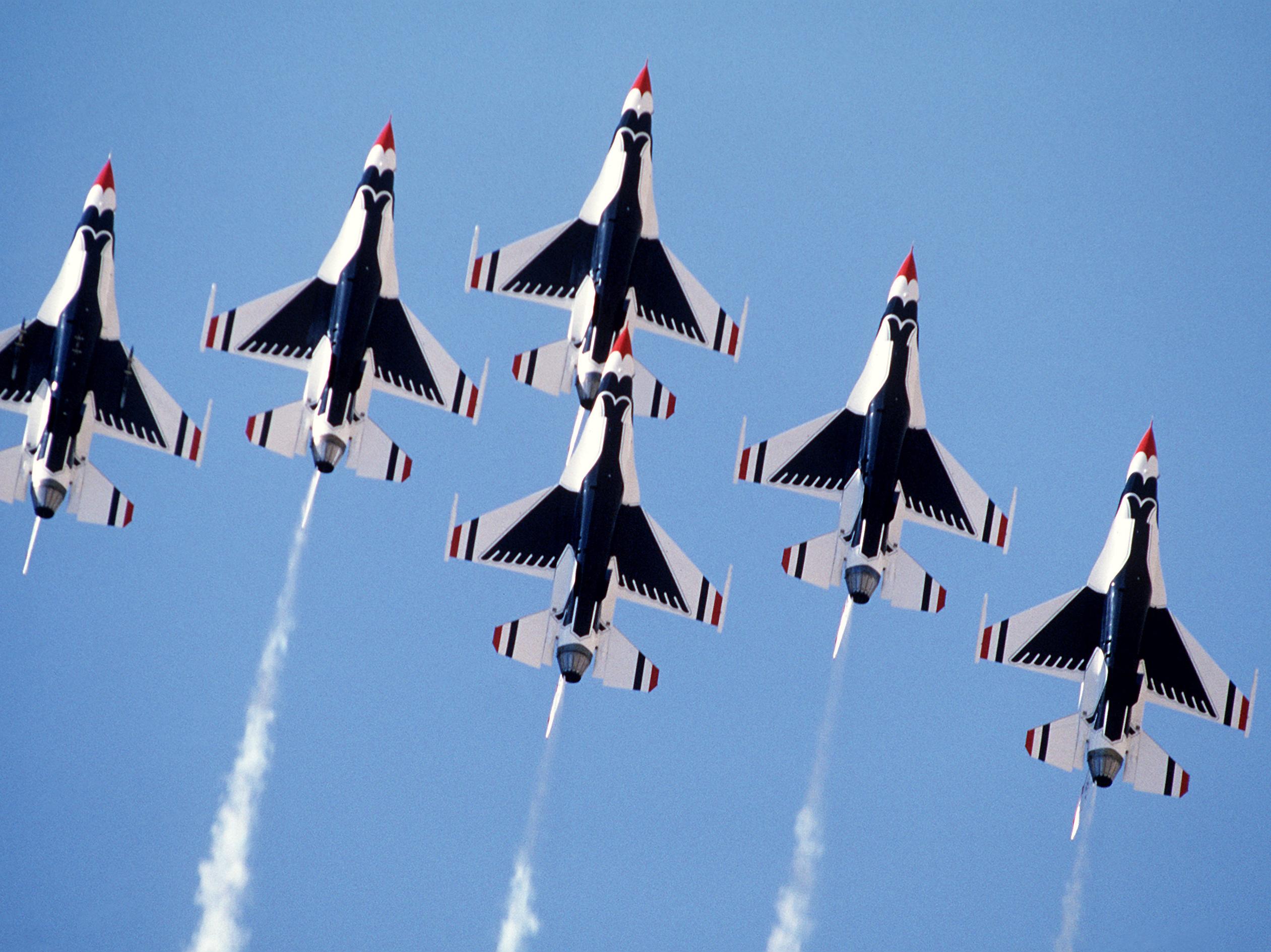 "The 2019 Thunder and Lightning Over Arizona Air Show promises to be a weekend packed with heart-pounding air performances and family-friendly activities. This is your chance to get up close and personal with the aircraft and pilots!" 
Join the CESL Activities Team on Saturday, March 23rd as we experience this thriling event on the Davis-Monthan Air Force Base in Tucson. The U.S. Air Force Thunderbirds are the headlining performers. At this event, you will be able to see barrel rolls, aerobatic smoke, and other stunt and ace flying techniques as well as meet and talk with the pilots and see the planes up close and in person.
"With the Thunderbirds headlining, this year's show will feature several favorites from years past. This year's performers include the U.S. Air Force A-10 Thunderbolt, the U.S. Air Force F-22 Raptor, the U.S. Air Force F-35A Lightning II, the U.S. Air Force C-17 Globemaster III, Desert Lightning Team Combat Search & Rescue Demo crew, the U.S. Air Force Heritage Flight participants and the U.S. Air Force Parachute Team."
Bring sunscreen and a hat. There is limited seating available in the bleachers. You can also bring a blanket or folding chair if you want. No bags (besides purses) are allowed. Check the full list of prohibited items here: https://thunderandlightningoverarizona.com/prohibited-items/
The event is family friendly and admission is FREE--round-trip transportation from CESL is only $10/person. Register now to reserve your spot. Meet in front of CESL at 11am.
**Because this event is on a US Military base, and therefore subject to stricter laws, all non-US citizens should bring their official immigration documents along with them on this activity (i.e., passport, visa, I-20, etc.) in case they are requested. Thank you for understanding.**