September 21st, 2019 | 7:00PM
Meet in front of CESL at 7pm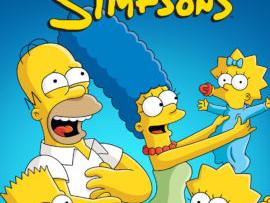 D'Oh!!! Visit Springfield and celebrate the 30th anniversary of the longest-running sitcom in TV history at this free outdoor binge watch featuring some of the greatest, most hilarious episodes of The Simpsons, projected on the Loft Cinema's giant inflatable solar cinema screen!
This FREE events takes place on Saturday, September 21st. Meet in front of CESL at 7pm. We'll walk over to the UA Mall together and get a spot. Please bring your own seating. There will be FREE donuts and admission is FREE with a CatCard.
This will be a great event to enjoy American culture, meet UA students, experience the UA campus and the local non-profit Loft Cinema, have fun, and practice your English! All outside under the stars in the beautiful cool Tucson evening weather.