February 15th, 2020 | 12:00PM
Meet in front of CESL at 12pm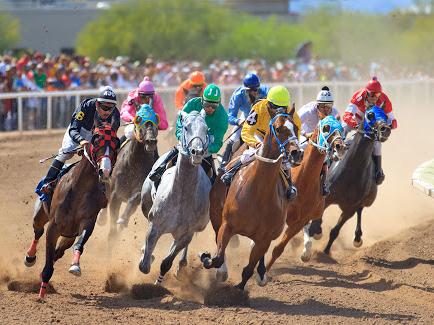 Join the CESL Activites team this Saturday, February 15th for exciting day at the races! We're headed to the Rillito Park Racetrack! 
Rillito Park is a historic racetrack and the birthplace of Quarter Horse racing. 2020 marks the 77th year of live horse racing at the park. The 2020 Winter Meet will have seven weekends of live racing, February 8 through March 22, 2020. This year includes 14 live race days plus a variety of special programming is scheduled for each day. The theme for February 15-16 is University of Arizona Weekend. Feburary 15 features Pete Selin Happy Minute Stakes and John K. Goodman Stakes. Each day of racing includes about 8 live thoroughbred and quarter horse races for watching and/or betting. There are food trucks and other dining options at the track. No outside food or beverages are allowed in. 
If you've never been to live horse racing before, this is definitely an activity you won't want to miss. Learn about this exciting sport, experience the history of the Rillito Park Racetrack, have fun, practice your English, and learn about some of the fun cultural happenings in and around Tucson! Meet in front of CESL at 12pm. $10 includes round-trip transportation and General Admission to the park. Betting is optional and costs additional money; although if you're feeling lucky you might be able to make some money!
Register soon via the link below. Space is limited. 
** Due to low interest this activity has been canceled. We hope you will join us for other CESL activities instead. Sorry for any inconvenience. Everyone who has already registered will receive a full refund. Thank you for your understanding. **