Meet in front of CESL at 6:00pm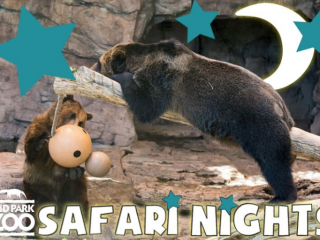 Beat the heat and check out the Reid Park Zoo during their Summer Safari Friday Nights theme. Many of the animals are noctural and prefer the nighttime versus the heat of the day. There will be a live band and food for purchase. Join the activities team, practice your English, make friends, and enjoy some wildlife and a chill party vibe at the same time--only at Summer Safari Friday Nights at Reid Park Zoo. 
Cost: $15 includes special group-rate admission and round-trip transportation.