September 6th, 2019 | 7:00PM
Park Student Union (615 N. Park Ave., Tucson, AZ 85721)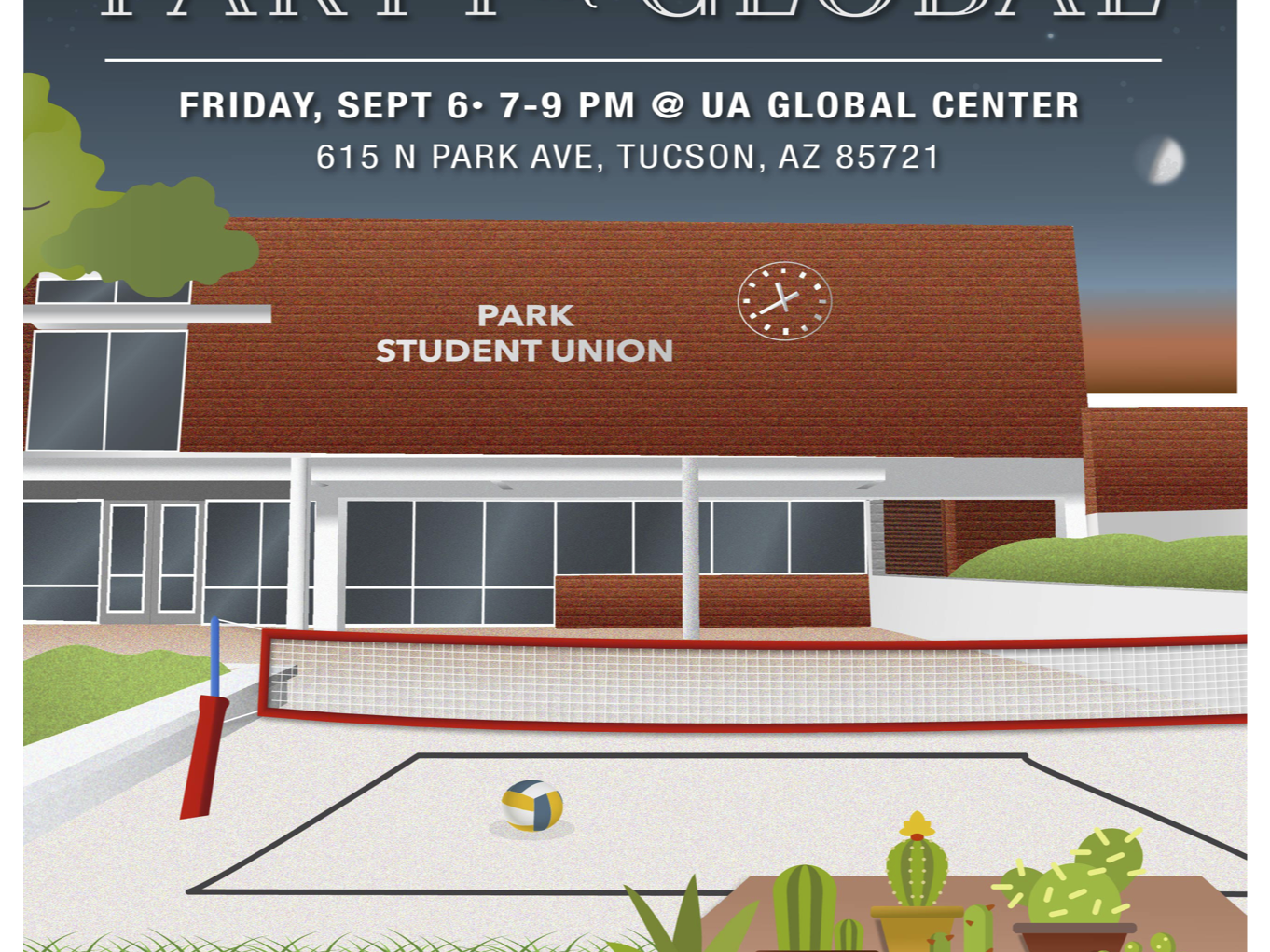 Join International students, scholars, faculty, and staff for the grand opening of the brand new UA Global Center! This Friday, September 6 from 7-9pm there will be a grand opening Party at Global celebration including a live DJ, free food & mocktails, prizes, Campus Rec games & activities, henna tatoos, caligraphy, succulents, an ice cream flavor contest, and more! 
Everyone is welcome and encouraged to attend this party and to check out the new UA Global Center hub to support international students and scholars here at the University of Arizona. 
The new UA Global Center is located in the old Park Student Union at 615 N. Park Ave., Tucson, AZ 85721 just south of CESL on Park Ave.--about a 5 minute walk from CESL. Come have fun, make friends, learn of the many services available to you here, and most of all, enjoy the party!
No sign up or registration required. Just come ready to have fun this Friday, September 6th!