September 22nd, 2018 | 12:00PM
Meet in front of CESL at 12pm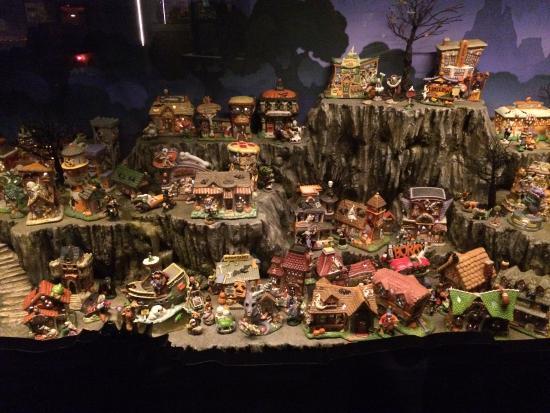 Join the CESL Activities team on Saturday, September 29th as we step into the world of teeny-tiny miniatures. That's right, we're going to Tucson's most original museum--the Mini Time Machine!
The Mini Time Machine Musuem of Miniatures is an interactive space where entertainment and education collide--a place that is enchanting, magical and provides a rich sensory experience for everyone. The concept of "the mini time machine" was born out of the notion that a visitor would be seemingly transported to different eras by the stories and history of the pieces in the collection. The Chicago Tribune newspaper says: "The magic of this place cannot be overstated." Watch this short video to get a better sense of what this unique museum is all about <https://www.youtube.com/watch?v=V17Urout650>
This will be a great opportunity to focus on details, practice your English, make friends, have fun, learn about the world of miniatures, and explore different parts of your imagination. 
Meet in front of CESL at 12pm. Our special group rate pricing for this event is only $10 including admission and round-trip transportation. Space is limited, so sign up soon to guarantee your spot.