October 27th, 2018 | 5:15PM
Meet in front of CESL at 5:15pm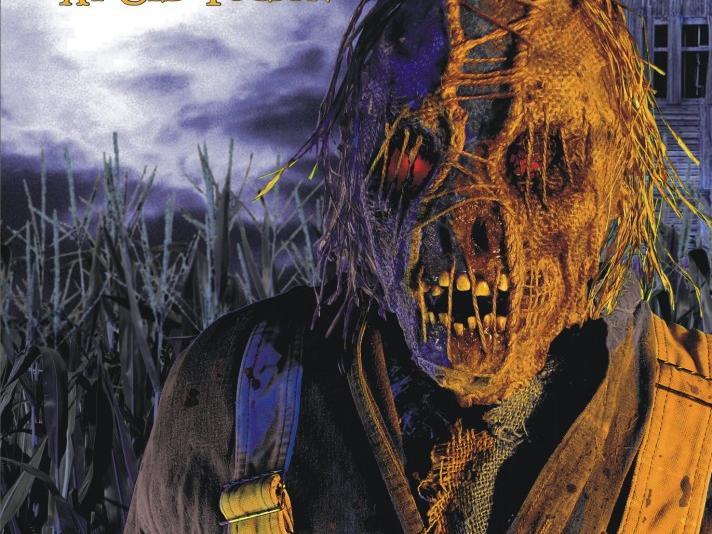 Join the CESL Activities team on Saturday, October 27th for Halloween at Nightfall! Nightfall at Old Tucson is the only real haunted town in Tucson! Meet in front of CESL at 5:15pm. $30 includes admission to Nightfall and round-trip transportation. Enjoy the spirit of Halloween, get some thrills and scares, practice your English, and make friends! This is surely a night you won't forget. 
Your ticket price includes access to the following haunts and happenings:
LIVE SHOWS:
Opening Ceremony - Join the gargoyles in the center of Terror Square where we kick off the night's festivities with an official opening ceremony!
Ranchero Motel - Weary travelers stopping to rest for the night learn of this hotel's dark secret. They soon find themselves in the middle of a waking nightmare.
Adios! Part Dos - Say hello to some new friends and old ones, say "Adios!" to the world as you've known it, and thank you for your willing participation in machine-aided, mind-reading and manipulation.
This is Halloween - So you want to know the beauty underneath your beloved Halloween? Then join us in the Grand Palace as you watch the origins behind this haunting holiday in this frightfully fun musical!
HAUNTED ATTRACTIONS:
Nightmare Infirmary - Check in at the information window and you will be directed from there depending on your prognosis; perhaps to the waiting room, psyche ward or straight to surgery. Of course, we may deem it necessary to take you directly to the morgue and crematorium.
Trick or Treasure - Walk the planks and discover the tricksters, Captain Bones and his Quartermaster Popcorn. Then travel through the jellyfish cavern to meet our treasure from the sea, Mermaid Marina! Hoist your sails for the seas, Lads and Lassies! This be a walk-through for kids aged 12 and under.
Iron Door Mine - Venture on a perilous journey and descend if you dare, into a subterranean network of tunnels rumored to be haunted by the souls of cursed miners.
The 7 Deadly Sins - Journey below ground, experiencing first-hand Sloth, Envy, Greed, Gluttony, Wrath, Lust and Pride. Don't be tempted during your visit, or you may never leave!
Rattlesnake Gulch  - Brave this outdoor trail through the forbidden Spider Forest and Witches Swamp, leading you dangerously close to the lairs of the Mossman, Hillbilly Cannibal and many others.
NIGHTFALL AMUESEMENTS:
Halloween Night Costume Contest – Admission Ticket Required - Become one with Nightfall on Halloween Night. Cap off the season by joining our merry band of costumed characters. Adult and kids' categories with cash and other valuable prizes awarded!
Other Haunted Attractions & Creepy Activities (*for an additonal fee)
*Monster Safari Train - Go on safari and discover some of the most monstrous creatures of the dessert night. Be sure to keep arms and legs inside this spooky night train (Best experienced after dark).
*Zombie Shoot - Zombies are popping up in a dark corner of Nightfall. Join the fight to defeat them at the Zombie shooting gallery.
*Strange Family Circus  - Seeing is believing. Behold the wonder and mystery of early 20th century sideshows updated for a cynical, multicultural world. Glass chewing, sword swallowing and more.
*Thrill Quest Attractions - Virtual reality motion experiences that put YOU in the action.
*Haunted Hay Ride - Hop on the hay wagon for a trip through the hinterlands of Nightfall.
Also, please note and observe the following rules:
No Backpacks
No Outside Food or Beverage
No Animals
No Masks
No Gang Colors
No Spikes
No Weapons
No Chains
No Abusive Language
No Fighting
No Loitering
No Touching of Actors, Guards, Characters, Ghouls or Sets