March 24th, 2018 | 10:00AM
Meet in front of CESL at 10:00am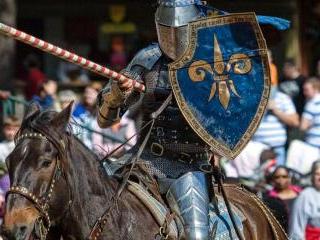 The Arizona Renaissance Festival is a medieval amusement park, a 13-stage theatre, a 30-acre circus, an arts and crafts faire, a Jousting Tournament and a feast, all rolled into one non-stop, day-long, adventure!
On Sat. 3/24 you can enjoy seeing knights and princesses, eat a massive turkey leg on the bone, and experience fantasy like Game of Thrones inspired by the wildness of life in the 16th century. The festival is now in its 30th year.
Our special group rate pricing includes round-trip transportation and discounted tickets to the festival for only $30. Meet in front of CESL at 10am as it's almost a 2-hour drive to Apache Junction to reach the festival. You won't want to miss this special activity. Register now as space is limited!