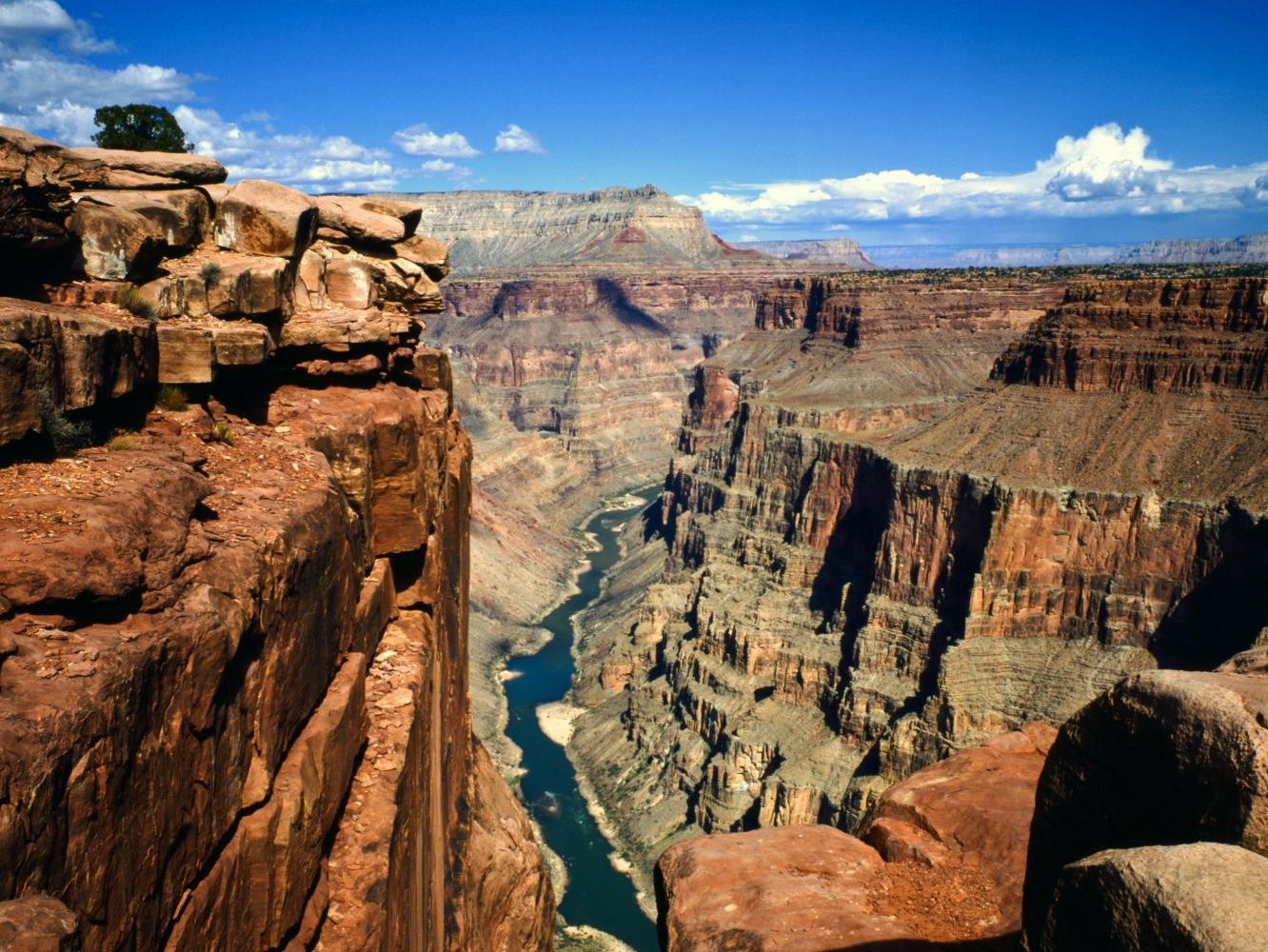 CESL GRAND CANYON TRIP
Experience one of the seven natural wonders of the world--the Grand Canyon! This is one activity that simply must be experienced to be believed--the scope, beauty, and majesty of the Grand Canyon has to be seen in person to truly appreciate it. Join CESL and UA students/scholars/student workers/and teachers on this life-changing adventure.
The full itinerary is below. We will meet in front of the CESL building on Fri. 4/27 at 6:30am--departure is at 7am, so please don't be late. We'll return around 5:30pm on Sun. 4/29. If you live in Arizona and have not visited this breathtaking place yet, then what are you waiting for? Make memories that will last a lifetime! 
Details:
WHAT:          Come join your friends and classmates as we experience the beauty and history of the Grand Canyon--one of the seven natural wonders of the world!
DATES:         Friday, April 27-Sunday, April 29
COST:           $250 per person (Fee includes bus transportation, GC park entrance fee, two nights double occupancy in hotel lodging near the Canyon rim, and entrance fee to Museum of Northern Arizona; it does NOT include food)
LODGING:    Red Feather Lodge  (very comfortable rooms in town just outside the canyon)
CONTACT PERSON/TRIP LEADER:   Jim Epstein <epsteinj@email.arizona.edu> or Glen Piskula <piskula@email.arizona.edu> CESL 200                                
*Stop by the Student Learning Center (CESL 212 - SLC) or talk to Jim or Glen (CESL 200) for more information*
Spring 2018 Grand Canyon Trip Itinerary           
Friday, April 27th
7:00 a.m.         Depart from flagpole behind Old Main
9:15 a.m.         Rest stop north of Phoenix
11:30 a.m.       Lunch in Sedona
4:00 p.m.         Arrive at Grand Canyon
Free time.        Shop for food supplies, watch sunset, eat dinner in town
Saturday, April 28th
Free time.        Hike, visit museums, shop at gift stores, watch the sunrise and sunset, ride shuttle along rim, take photos
Sunday, April 29th
9:00 a.m.         Leave Grand Canyon
10:30 a.m.       Visit Museum of Northern Arizona in Flagstaff
12:30 p.m.       Lunch at fast-food restaurants (Camp Verde)
5:30 p.m.         Arrive back to the U of A
Some Suggestions
Bring some warm clothing. The rim of the Grand Canyon is at 2,000 meters and can be cool at night, even in summer. Also, be prepared in case of rain. Bring comfortable walking shoes and a day pack.  Also bring sunscreen, a hat and sunglasses.
Bring money for food. You can use a credit card and there is also an ATM. There is a supermarket and cafeteria at the Grand Canyon. The price of food in the cafeteria and in the Sedona restaurants is more expensive than here in Tucson.
During free time, you can choose to participate in the planned activities, like hiking or watching the sunset, or you may plan your own activities. Just tell the tour leader what your plans are.
Please obey all hiking signs. Don't leave marked trails.
There is no internet access in the hotel rooms, but there is wifi in the cafeteria, which opens early and closes late.
THIS WILL BE A TRIP THAT YOU WILL REMEMBER ALL OF YOUR LIFE!
Space is very limited for this special activity, so sign up now to reserve your spot.  
**UPDATE - This activity is now SOLD OUT!**